DeVries Diversified and Gopher Construction Company are family owned and operated. As a leader in the industry, we offer a unique and seamless blend of professional services with over six decades of experience, we provide reputable, expert, knowledgeable, and cost effective solutions for a variety of sewer systems, septic systems, drainage installations, and sewer and septic repairs of all kinds on public and private property.

DeVries Diversified specializes in hydro jetting, the installation and repair of sewer laterals, trenchless sewer pipe bursting, storm drain installation and repairs, and other public works projects.
Gopher Construction specializes in the installation, repair, and inspection of septic systems, installation and service of pump systems, high tech septic systems, and repair of sewer pipes, and more.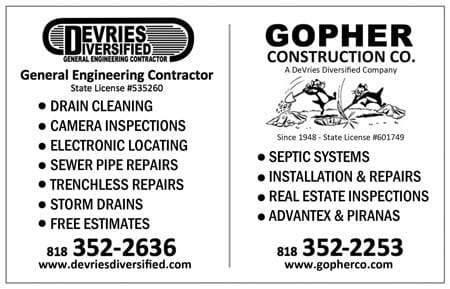 Sign Up for Our Newsletter!