Outstanding Customer Service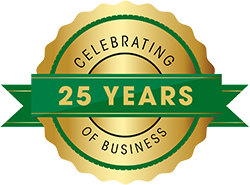 Why have a general inspection?
Know your next move. Determining the condition of the home being sold gives the buyer and seller the knowledge to address any recommendations appropriately.
California is a Buyer Beware state. A buyer won't know the "as is" condition referred to in their purchase contract without the help of Los Angeles home inspectors.
A faster and smoother transaction. A Seller who has pre-listing inspections can choose what recommendations to address on their own terms before listing, disclose the findings to accept an offer from the right buyer for their property, price the listing accordingly, and mitigate further negotiations for repair credits.

LaRocca Inspections

Moisture & Mold Check

Chimney Check

Sewer Line Check
200,000+ Inspections Performed
Areas of Focus
LaRocca Inspections has been performing Los Angeles home inspections for well over two decades, and sets the standard for quality. Our inspection team is highly-skilled, dedicated and experienced. They are certified and exceptionally qualified, and bring knowledge gained in the construction industry – an added benefit. Expect a thorough, accurate inspection of the following areas:
Our inspectors are professional and courteous, and are available for questions at the time of the inspection and after the inspection is performed.
We perform inspections only. We do not perform any repairs or service to the systems or components. Our inspectors present unbiased findings with no conflict of interest.
We provide invaluable information contained in each inspection report to be used for the sale and in maintaining the systems and components in the future for the new owner.
Our Process
Visual Inspection
We perform a general visual inspection of the accessible and visible areas of the dwelling, parking structure, interiors, exterior, and grounds immediately adjacent to the structure.
Operational Items
We test the basic operation of the five major systems and their components: Plumbing, Electrical, Heating Ventilation Air Conditioning, Roofing, and Foundation. We report any material defects or items of concern that in our opinion should be further investigated by a specialist.
Organize Findings
The three reportable categories are: Safety hazards; Items at the end of their useful life: Items not functioning properly. The focus is on material defects across these categories of the five major systems and their components.
Report
Our reports go beyond the transaction. We include invaluable information/recommendations for the owner to help maintain the systems & structures and prevent unnecessary future repairs.
Useful Advice
Do not miss valuable and important information. The inspection service we deliver is captured and contained in the report. The onsite briefing for our clients is only a fraction of the information you pay us to deliver. To get the maximum benefit from the report it is advised to read every page, follow the recommendations included, and consult with your inspector if questions arise regarding the findings contained in the report.
Recommendations contained in the general physical inspection report may need to be executed immediately during the buyer's inspection contingency period, in order to obtain estimates for repair or replacement, and submit requests for credits or repairs.
A general physical inspection is one of three dozen possible home and property inspections available. If you are concerned about hidden surprises and costs, before investing in your next home or real estate purchase, consult your real estate agent about the inspection options available to you.
Certain types of properties such as hillside properties, properties located near bodies of water, historical homes, commercial buildings, and industrial sites may necessitate additional specialty inspections that typical homes or buildings do not.
More importantly they are educators ...

"I've been working with LaRocca since 2001, their level of expertise and professionalism is second to none. More importantly they are educators in the space of home inspections." - T.P. Real Estate Broker, Residential & Commercial Real Estate
This was my first time using Sewerline Check ...

"I have been on the home-buying side seven times and the selling side six times. I feel that LaRocca Inspections is the most competent and comprehensive available in the Los Angeles area. I heartily recommend the service." - J.Z., Buyer