Preventing Summertime Mold Issues – Part 2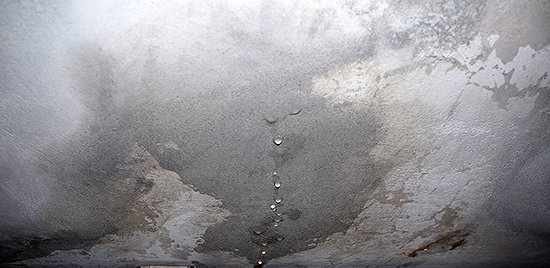 We have additional tips designed to help you prevent summertime mold issues:
In many areas, such as near a body of water or the Pacific Ocean, high humidity levels are common. Keeping humidity levels between 30 & 60 percent inside the house will go a long way in solving or preventing mold problems.
Use air conditioners and dehumidifiers, as necessary. Run exhaust fans when you are showering, cooking, washing dishes or doing laundry.
Problems in the closets become more common with high humidity levels, so check those areas regularly. Do not store items against the walls.
Move furnishings away from walls to allow air to flow around and under.
The constant running of air conditioning systems during the hotter months can raise moisture levels (humidity) inside a building. Also, the areas around and under an air conditioning system can be a source of moisture due to the condensation created by the difference in the temperature between the cooling system and the heat of the house.
If you see water dripping from a plastic pipe positioned on the exterior wall, usually above a window or door, it is likely because the primary drain line is clogged and in need of cleaning or adjusting.
Air conditioning systems along with their condensate pipes and the condensate pan should be professionally checked regularly to ensure that they are clean and working properly.
Condensation is created by the difference in the temperature between the cooling system and the heat of the house.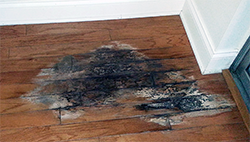 According to the Environmental Protection Agency (EPA): "If you suspect that the heating/ventilation/air conditioning (HVAC) system may be contaminated with mold (it is part of an unidentified moisture problem, for instance, or there is mold near the intake to the system), consult EPA's guide Should You Have the Air Ducts in Your Home Cleaned? before taking further action. Do not run the HVAC system if you know or suspect that it is contaminated with mold – it could spread mold throughout the building." Visit https://www.epa.gov/indoor-air-quality-iaq/publications-about-indoor-air-quality#should-you-have for a free copy.
If you are concerned about mold or moisture issues, have a professional mold inspector perform a thorough evaluation of the home.
by Chris Griffin, President
LaRocca Inspections
and the Check Companies