Keep Cool and Keep your Money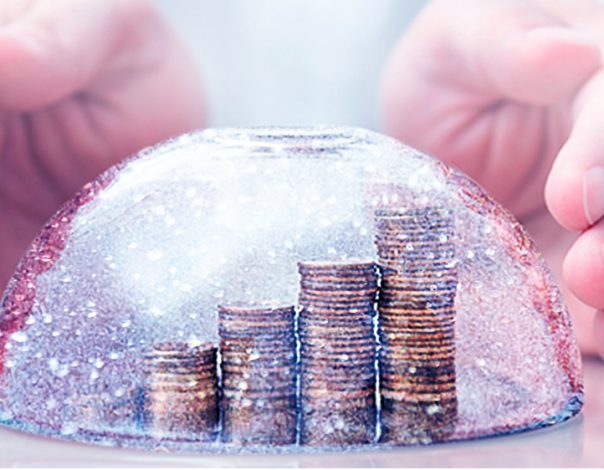 As temperatures rise into the summer months most homeowners in Southern California keep the air conditioner on day and night. Keeping a comfortably cool home environment is more than a luxury for many families, it is a necessity.
Collective spikes in energy use can cause power outages in California. As we have experienced in the years past, in the greater Los Angeles areas, and throughout California.
How can you prepare for summer now?
We have included many of the easiest and most effective ways to reduce energy and expenses immediately and over time. We hope these are helpful to you in the months and years to come.
Air conditioning needs attention
Keep the thermostat at a constant temperature while at home and avoid dropping the temperature too low when returning home; it will not cool your home any faster, but it will cost you more.
Raise the thermostat up 8-10 degrees higher as you leave for extended periods of time to reduce energy bills.
Depending on the type of air filter you have, you should clean or change a/c filters on a regular basis to allow unrestricted air flow, thereby reducing the cost to run the air conditioning system – and to help your system run smoothly and properly. Check your manufacturer's recommended schedule. (Note: Having pets that shed can mean cleaning or changing filters more often.)
Schedule annual tune-ups for your central air conditioning system. Make an appointment with an HVAC (Heating, Ventilation & Air Conditioning) company to service the system, per the manufacturer's instructions.
Replace old air conditioning units: if you have one that is 10 years old or older, replace it with an Energy Star Certified unit.
Upgrade your air conditioning system with a higher SEER (Seasonal Energy Efficiency Ratio) rating. Changing a system with a SEER rating of 10, to one that is rated 18, could reduce your annual a/c use and bills by as much as 50%.
Check it out
Perform a walkthrough of your home to search for gaps around windows and doors. Fill those in to save money.
Check that your house has high efficiency ceiling, wall, and floor insulation and lessen your dependency on air conditioning.
Close the fireplace damper in the summer months to stop the cool air you want to stay inside from being drawn up through the flue.
Help circulate air throughout your home with standing fans.
Install ceiling fans in upstairs rooms and bedrooms.
Hang insulated shades or curtains on windows. The insulating effect creates a barrier for the summer heat and winter cold, keeping your energy use and costs lower year-round.
Put in a whole-house attic fan system. Whole-house attic fans pull the hot air out of the attic and help the air circulation throughout the interior. Many models are solar-powered, thus no energy costs to you.
Lessen your dependency on air conditioning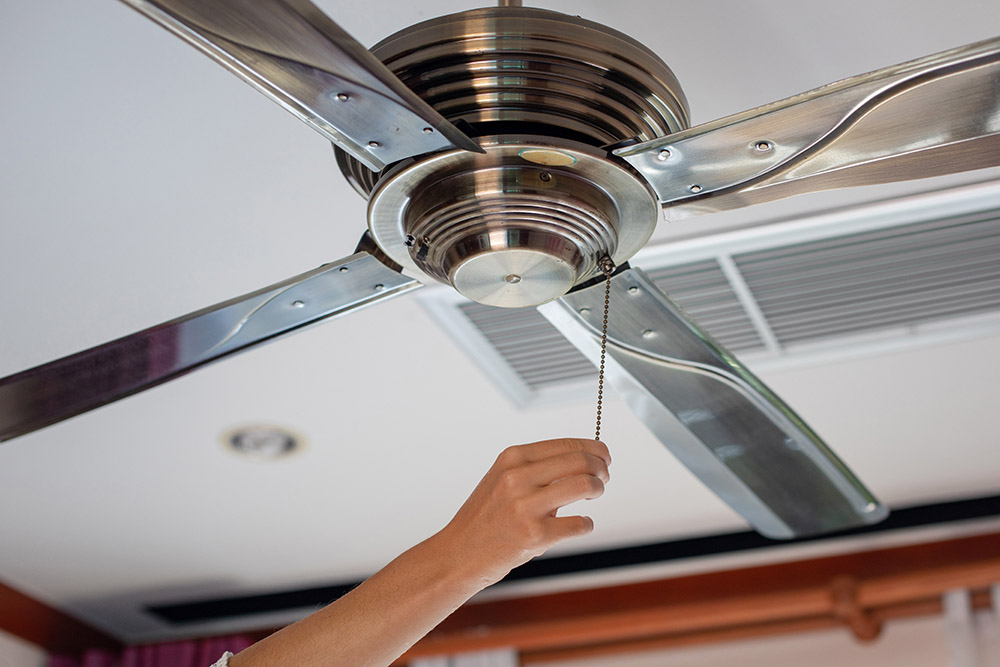 Do not let the sunshine in
Replace windows with energy-efficient Low-E glass. Low-E glass material reflects, so you can keep your home cooler in the summer and warmer in the winter.
Install heat control film and apply to windows, or install awnings over exterior windows, for rooms that receive direct sunlight. This can greatly reduce the rise in temperatures inside during the warmer months.
Plant deciduous trees (trees that shed their leaves annually, versus evergreens) on the south and west sides of your house to help keep it cooler with shade during the warmer months and allow sunshine through (when the trees shed their leaves) during the colder months.