Gas, Fake or New Fireplace Inspections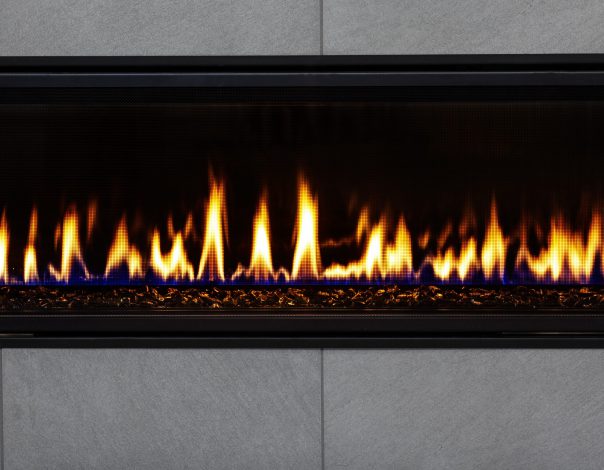 Hello, my name is John LeBaron. I began my inspection career as a LaRocca Inspections general inspector in 1999. Before that I demolished and rebuilt fireplaces & chimneys. I was a general framing contractor earlier in my career.
Seeing a need for specific chimney & fireplace inspections for our industry, I co-founded Chimney Check in 2004. I have been a chimney & fireplace systems inspector for over fifteen years. Because of my professional experience in the trades, it has been easy to bring a hands-on, practical approach for our clients.
Some people have asked us, "Why do I have to get my newer gas fireplace inspected? It doesn't burn wood; it is only gas." There are others who say, but it's a fake fireplace it doesn't need to be inspected. In fact, if there is a flame or if combustion occurs, the fireplace could not be more real. The traditional wood burning fireplace is one of the many types of fireplaces.
When there is wood framing and combustible material around or close to the fireplace and/or chimney, there is potential for an unwanted fire. Many combustible materials are paper, debris, wood, plastic bottles, wiring, etc.
Direct vent units with glass panels aka prefabricated metal fireplaces are only one type of fireplace and are very real, the switch operation of the gas fireplace does not make it fake. The heat generated from this type of unit can ignite combustible materials. (Paper will auto-ignite between 424 & 475 degrees.) The outer surfaces of the fireplace and chimney also get hot and can get hotter than a chimney for a wood burning fireplace.
We have inspected hundreds of new installations in the past fifteen years and the majority were installed in a hap-hazard way, disregarding manufacturers' instructions and warnings. It is important to inspect a newer gas appliance.
As with a new home, a new fireplace needs inspection. Yes, even when a city inspector has passed the new builds. A city inspection is not the same as having thorough, and detailed inspection reports to indicate whether any repairs or warranties should be attended before potential issues arise. Our inspection reports also assist with maintenance over time.