Do you know the benefits of doing a pre-listing inspection?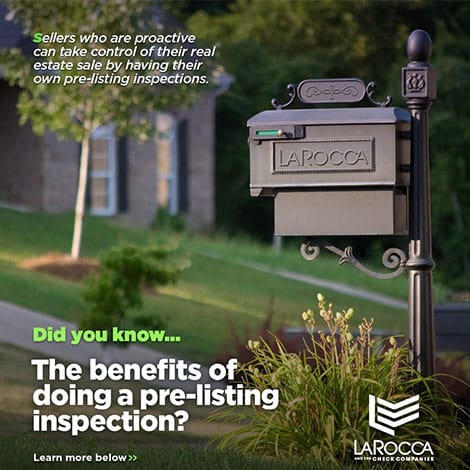 Have you ever wondered whether you should do a Pre-listing inspection? Pre-listing inspections are performed prior to listing to discover the existing condition of the home/property so a seller can:
Discover issues the seller may not have known about before an offer is accepted
Focus on what to repair, replace or leave as-is in the sale on the seller's terms
Adjust the listing price to reflect the true "as is" condition of the listing
Find the right buyer with disclosure of the inspections findings before accepting an offer
Minimize further price negotiations and delays in escrow
Diminish the risk of a buyer canceling escrow during the inspection contingency period
Avoid having to go back on the market with an older listing
The seller is obligated to disclose the previous buyer's inspection findings to the next buyer
California real estate litigation often involves claimed failures to disclose by the seller
This way you can be ahead of the game and ahead of the transaction!